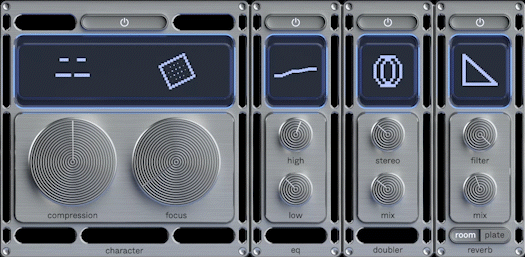 The Spirit was designed for mixing vocal tracks, with the intention to sonically elevate anything from DIY bedroom recordings to professionally mixed stems and a capellas.
Add The Spirit to any vocal track for instant definition and clarity in the mix, before adjusting the character of the vocal with the various EQ, compression, reverb and stereo imaging controls on offer. It's also zero latency, so you can use it to record mix-ready vocals straight into your project.
Alongside vocals, components of The Spirit can be used creatively when experimenting with other instruments and frequency ranges. Use the Doubler as a stereo imager, keep levels consistent with the Rider, or simply add tightness and clarity to a singular element using the Character feature.
The Spirit has been designed to be lightweight in terms of CPU usage too, so you should have no trouble adding it to multiple vocal tracks in your project at the same time.