The preset library browser is found along the top of The Prince's interface.
Each preset is sorted into at least one of the following categories - pads, brass, plucks, keys, organs, leads and user. There is an additional favorites category (♥ symbol) which contains any presets from the aforementioned categories that have been selected as a favorite.
Simply select a category and use the ← and → arrows to cycle through the presets.
To view all presets within a category, click the name of the preset to open up the full list of available presets.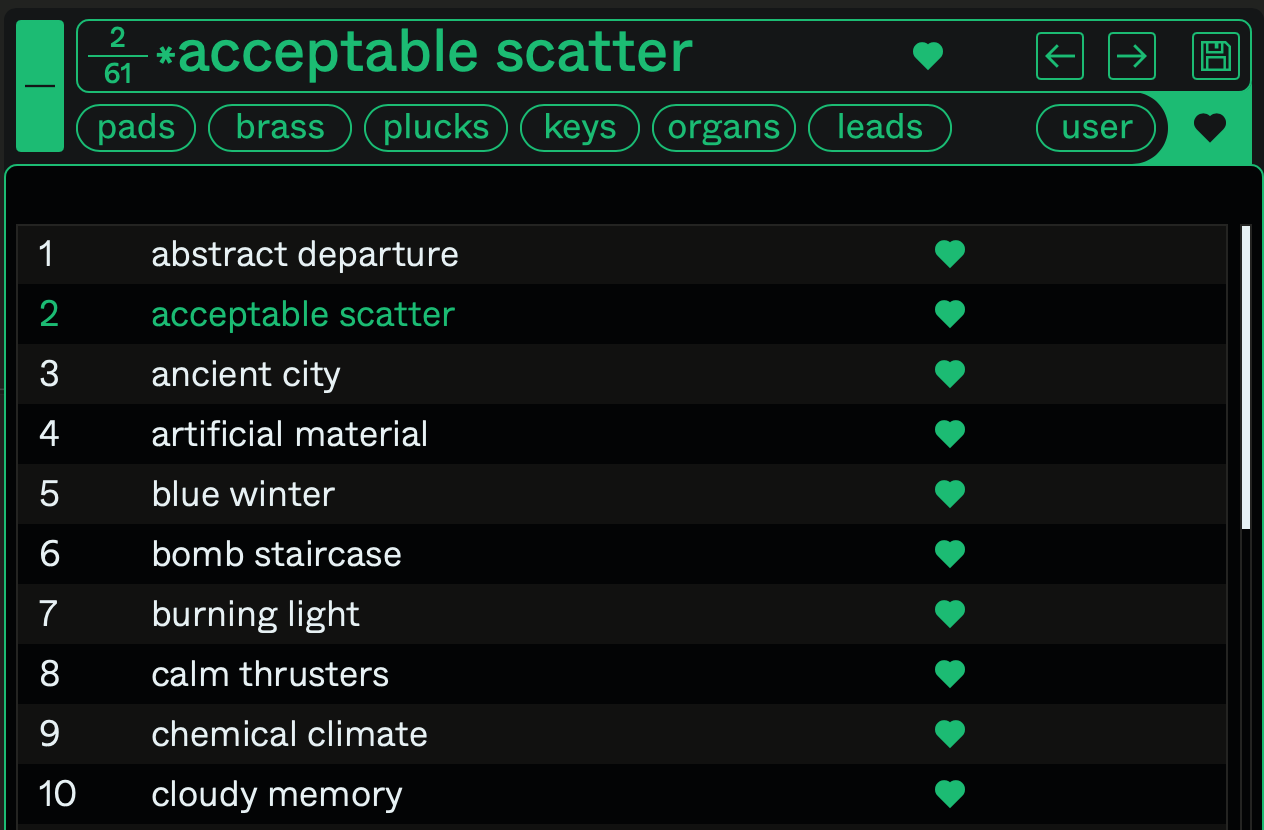 It's worth noting that if the preset browser is closed, selecting different preset categories will automatically change the current preset to a new preset within the selected category. This is designed to aid your workflow and give you more direct access to different sounds and timbres. If the preset browser is open, the currently-loaded preset is not affected when browsing.