Each preset in The Prince is composed of two sample layers, recorded directly from Frank Dukes' personal collection of vintage synthesizers and instruments.
The output balance of the two layers (A & B) can adjusted using the blend slider in the middle.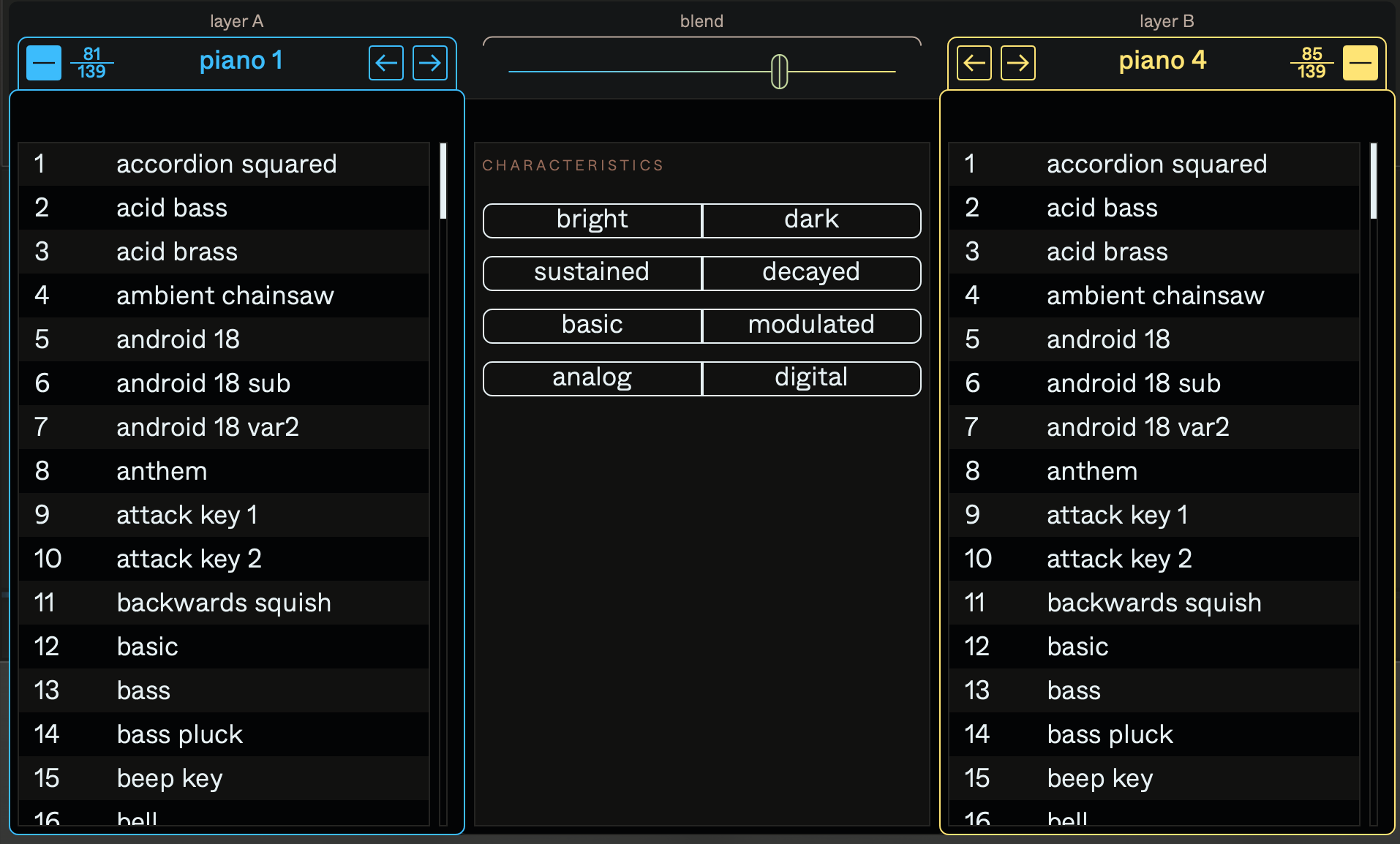 To change the sample used by each layer, press the + button to open a drop-down menu.
This opens up a list of all 139 available samples, which you can narrow down by selecting one or more of the characteristics categories in the middle of the interface.